Egypt
Facilitations in forming specialized committees to decide on requests for reconciliation of building violations.. details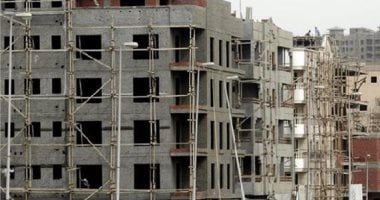 Facilitations in forming specialized committees to decide on requests for reconciliation of building violations.. details
 
In our continuous endeavor to provide knowledge and deep analysis, Capitals News brings you an exciting topic titled Facilitations in forming specialized committees to decide on requests for reconciliation of building violations.. details
. This topic is of great importance and carries many exciting aspects and valuable information. In this article, we will provide you with a comprehensive analysis and information that will help you deeply understand this topic and provide you with the tools and knowledge you need to make better use of it. Let us start!
The draft law on reconciliation in building violations aims to avoid the problems revealed by the practical application of Law No. (17) of 2019, as amended by Law No. (1) of 2020 regarding reconciliation of some building violations and codifying their status, in addition to facilitating procedures for citizens, which is It would encourage the submission of applications to legalize the violations, while adhering to verifying the availability of structural safety, where reconciliation was granted for some violations for which reconciliation was prohibited according to some controls, setting a minimum and maximum value for reconciliation per meter, and allowing the reconciliation value to be paid in installments for up to 5 years. Including 3 years without interest, and granting a 25% discount in exchange for immediate payment, all in light of the directives of the political leadership to open many thorny issues that concern the masses of citizens and provide radical and quick solutions to them.
The House of Representatives resolved Article 5 of the draft law on reconciliation in building violations, which included establishing a more simplified mechanism for forming the committees responsible for deciding on reconciliation requests by making them employees of the administrative body or from outside it, and gave the Prime Minister the possibility of assigning the formation and work of these committees to any other party..
The formation of the committee consisted of "forming, by decision of the competent authority, one or more technical committees from among the employees of the competent administrative authority, or from those not working therein, provided that its membership includes a representative of the General Administration of Civil Protection affiliated with the Ministry of Interior.".
The executive regulations of this law specify the rules and criteria for selecting the chairman and members of the committee, and the procedures and controls it follows in exercising its powers.
By decision of the Prime Minister, the formation and work of these committees may be assigned within the scope he determines to any of the competent administrative authorities.
For more: CN ، For social networking, follow us on Facebook & Twitter .
Source of photos and information: youm7