Egypt
The Ministry of Health reveals the services of family medicine units in the governorates. Find out the details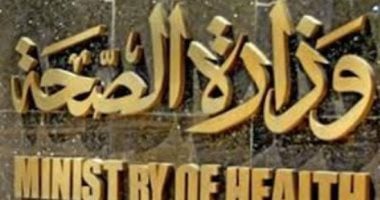 The Ministry of Health reveals the services of family medicine units in the governorates. Find out the details
 
In our continuous endeavor to provide knowledge and deep analysis, Capitals News brings you an exciting topic titled The Ministry of Health reveals the services of family medicine units in the governorates. Find out the details
. This topic is of great importance and carries many exciting aspects and valuable information. In this article, we will provide you with a comprehensive analysis and information that will help you deeply understand this topic and provide you with the tools and knowledge you need to make better use of it. Let us start!
The Ministry of Health and Population revealed the family medicine services provided within health units in the governorates, which include examining patients in clinics in various medical specialties, in addition to care for pregnant mothers, and follow-up of children from birth until the age of five, in addition to routine vaccinations, in addition to laboratory services and medical services. Advanced radiology for diagnosing diseases and following up on treatment, family planning services and counseling for couples, as well as services provided to the elderly, to help maintain their health and comfort, as well as health and family education services through educational programs and awareness-raising advice.
It is noteworthy that counting and numbering families within the geographical scope of health units and medical centers has begun, to begin opening a medical file for each family, including the medical history and details of the clinical examination of family members, based on the directives of Dr. Khaled Abdel Ghaffar, Minister of Health and Population.
Dr. Hossam Abdel Ghaffar, the official spokesman for the Ministry of Health and Population, explained that 251 health facilities have been started across the Republic, with one health facility for each health department at the level of 21 governorates, within the first phase of the initiative, pointing out that the families benefiting from the services of these facilities are being counted and numbered to establish A family file for each family.
For more: CN ، For social networking, follow us on Facebook & Twitter .
Source of photos and information: youm7