Miscellaneous news
"On the stones" Mahmoud Saad's guest on the "Sold Out" program on Friday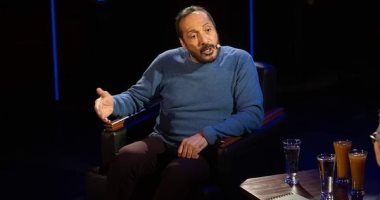 "On the stones" Mahmoud Saad's guest on the "Sold Out" program on Friday
 
In our continuous endeavor to provide knowledge and deep analysis, Capitals News brings you an exciting topic titled "On the stones" Mahmoud Saad's guest on the "Sold Out" program on Friday
. This topic is of great importance and carries many exciting aspects and valuable information. In this article, we will provide you with a comprehensive analysis and information that will help you deeply understand this topic and provide you with the tools and knowledge you need to make better use of it. Let us start!
On Friday at 9 p.m., journalist Mahmoud Saad will host the authentic Egyptian voice and the owner of the golden throat on a night of nostalgia and a return to the good times, in a special evening with the great star Ali Al-Haggar, in the "Sold Out" program on the "CBC" screen and the "Watch It" platform.
The new season of the program is shown exclusively on the CBC channel at nine o'clock in the evening on Thursday and Friday of each week, and it hosts an elite group of major art stars in Egypt and the Arab world, during which Mahmoud Saad travels throughout all governorates of the Republic in search of new and different stories of inspiring places and personalities. In addition to presenting a number of distinguished concerts and singing nights.
Among these stars is Ahmed Helmy, who was in a public meeting on the program last November 4, and his episode is scheduled to be shown during the coming period, and the great musician Hani Shenouda last Monday, and the star Khaled El Nabawy last Thursday, on the stage of the Arab Music Institute, in addition to a presentation of musical compositions. By Fouad and Munib, it also recently hosted the artist Sayed Ragab and the singer Lina Chamamian.
For more: CN ، For social networking, follow us on Facebook & Twitter .
Source of photos and information: youm7