Technology
WhatsApp is working on a new feature to see "status. status" Better… know the details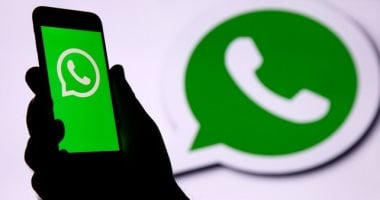 WhatsApp is working on a new feature to see "status. status" Better… know the details
 
Mai Kamal Al-Din  
In our continuous endeavor to provide knowledge and deep analysis, Capitals News brings you an exciting topic titled WhatsApp is working on a new feature to see "status. status" Better… know the details
. This topic is of great importance and carries many exciting aspects and valuable information. In this article, we will provide you with a comprehensive analysis and information that will help you deeply understand this topic and provide you with the tools and knowledge you need to make better use of it. Let us start!
WhatsApp is introducing a new "filters" feature for a better user experience, as users of upcoming features will be able to filter status updates and display them in a vertical list.
As reported by WABetaInfo, WhatsApp offers a function that enables users to filter status updates and browse them in a vertical list. The feature is currently available for Android beta testers and users need to install update version 2.23.24.11 to access the feature.
This improvement is useful for users who do not follow any channels, simplifying the task of accessing silent status updates without having to navigate to a special section through the three-dot menu.
What is the new filter feature coming to WhatsApp?
According to the report, some beta testers may try the new "View All" button to quickly see a vertical list of their status updates.
In this section, some beta testers have access to four filters that better classify their status updates:
All: This filter displays all status updates from your contacts, providing users a convenient feature to quickly follow everything their contacts have posted without missing any updates.
Recent: This filter enables users to focus on viewing the latest status updates, and is especially useful when users want to see the latest updates from their contacts without scrolling through old posts.
Viewed: This filter is designed to display status updates that have already been viewed, helping users keep track of content they've viewed before.
Muted: Particularly useful for managing and viewing silent status updates. This filter allows users to check silent updates without these posts dominating their recent status update feed. It provides a more focused viewing experience by separating silent updates from the main feed.
For more: CN ، For social networking, follow us on Facebook & Twitter .
Source of photos and information: youm7